More than 30 years of professional creative writing
I am a freelance English copywriter and journalist who has been running my own writing business since 1987 working with companies and advertising agencies. Based in Sweden and the UK, I travel widely and am prepared to work with clients and assignments around the world. My company Goddard Writing has been in business for more than 30 years so I have long experience of professional writing. How can I be of

service

to you?
Peter Goddard
Freelance copywriter and journalist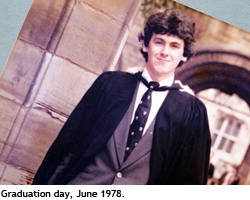 I was born in England in 1957 and educated at the Royal Grammar School in Newcastle. I went on to gain a BA degree in Geography at Durham University before taking a one-year diploma course in Advertising Writing at Watford College in 1978/9. Then I worked for three years as a copywriter at top consumer advertising agencies in London such as Ogilvy & Mather and Masius. A move to Sweden in 1982 took me to Anderson & Lembke in Helsingborg where I worked for three years learning about business-to-business advertising. I moved back to London in 1985 to work for a Swedish/British agency called Ehrenstråhle where I won a number of international awards for my copywriting. Then I moved back to Malmö in Sweden in 1987 where I have run my own freelance writing business for many years.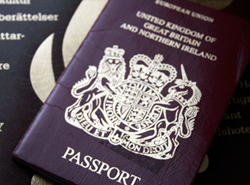 Each client has their own brand and specific tone of voice. I can adapt my writing to your style and am equally at home writing copy in English or translating Swedish into English. Creating campaigns, writing articles and editing are also my specialities. I am a words person not a designer or artist so I usually work with clients, design companies or advertising agencies who produce the layout.
I was born and bred in Britain and therefore I am a native English speaker. I write in an easy-to-understand way for international audiences. If you prefer American English, I have American colleagues in the writing profession who can adapt my English for an American audience. In my experience, the changes required are usually very minor. I welcome the opportunity to show you some of my work